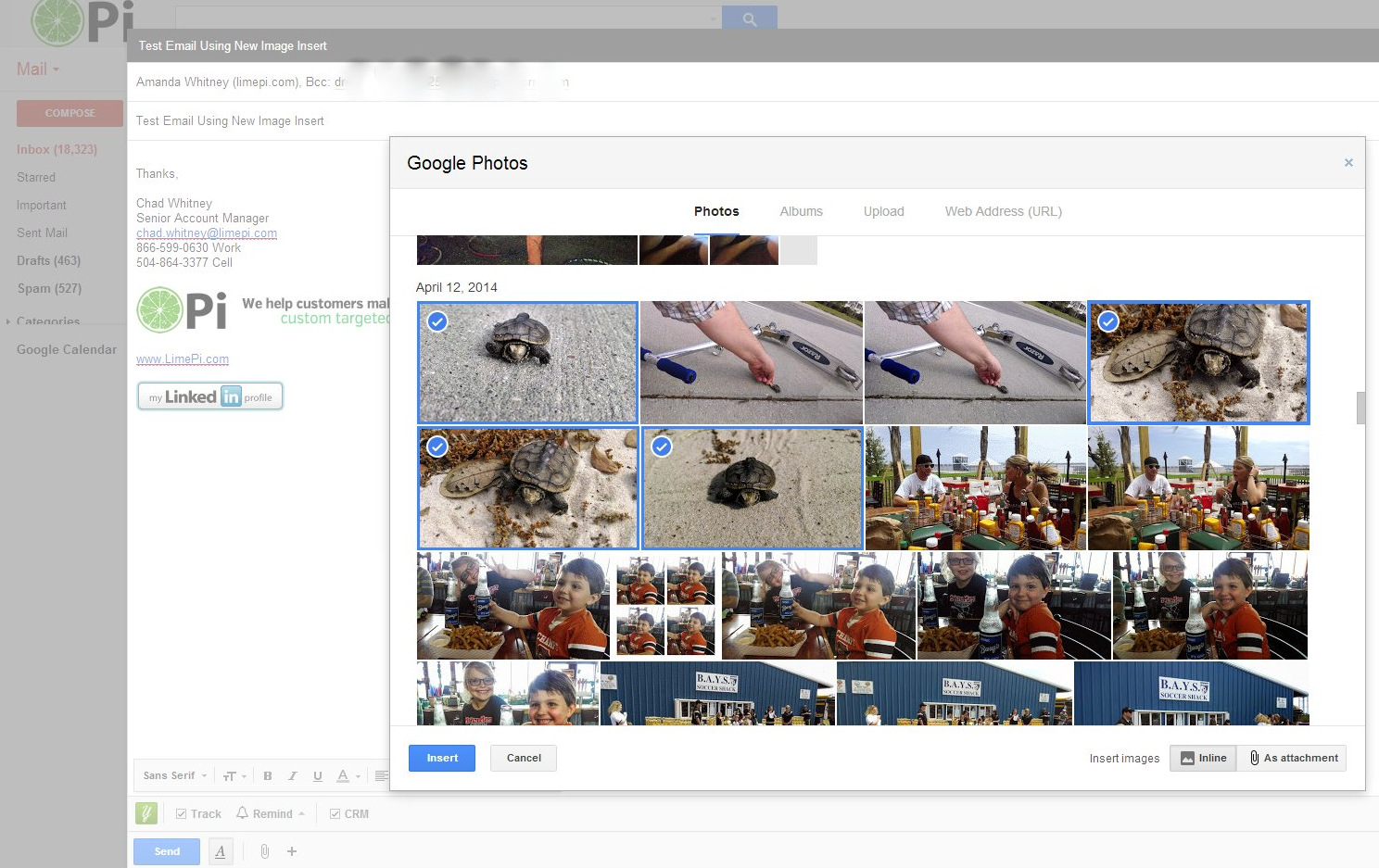 Gmail has new way to attach images ~ So Awesome!One of the things I do with email a whole lot is send images. This can be a bit troublesome but the new workflow has made this process seamless and awesome. I use an Android phone and allow my Google Apps for Business account to backup my photos to my private drive. Now I can choose from the images to add to my email.
Check it out!Just Compose A New Email in the Gmail Client. Then click the + sign near the paper clip at the bottom of the Compose window. 
Once this opens you can see the entire selection of your images and albums from Google Drive. I was even able to send my Auto Awesomes!
Complete the email and send. What a Great Feature!